In the early times, moat of the businesses used traditional ways of marketing. These methods usually worked every well and showed immediate results for the business. But the marketing landscape has change altogether since the invention of internet.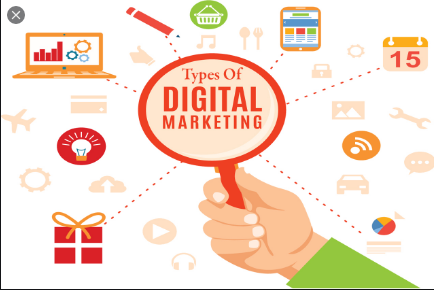 These days, digital marketing has become the word of mouth in the business community. Lots of businesses have tried this method and have received exceptional results. But to optimize the results, you'll have to use the right combination of digital marketing techniques. Here are some of the different types of digital marketing that your business can choose from to get the best results.
Email Marketing
Email marketing might look like an outdated method, but it is equally as effective as it has ever been. Email marketing is one of the fastest ways to distribute newsletters and new brand updates. Also, you can generate a lot of leads through email marketing.
If done the right way, email marketing can give you an ROI of up to 4300%. You can't ask for more.
Pay Per Click
Pay Per Click, or PPC is the paid method in which you pay the advertising platform per lead/ customer/ visitor you get. This is a highly efficient way of getting a lot of targeted customers in a relatively short period of time.
This way of advertising and marketing is easy, but it usually depends on how much you're willing to pay for one customers that you get.
Search Engine Optimization
SEO is a technique in which your website is optimized to appear in the top results against a specific keyword. Everyone with an internet connection uses a search engine to make searches and find the stuff they need. You can also take benefit of this and can optimize your site to attract more customers.